As the leading event of the food additive exhibition, the twentieth China Exhibition of healthy raw materials and natural raw materials was successfully closed in Shanghai New International Expo Center in June 22, 2018. The exhibition was named Hi China 2018.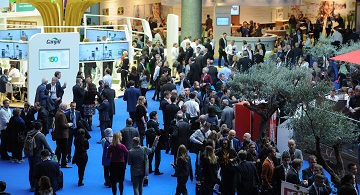 The exhibition has gathered exhibitors from the United States, Norway, Germany, Hungary, Indonesia, Philippines, Turkey, Korea, Japan, India, China and other countries and regions.
As an important international supplier of microalgae raw materials, YANCHI YI JIAN BIOLOGICAL PROJECT CO.,LTD as an exhibitor, also took part in this exhibition.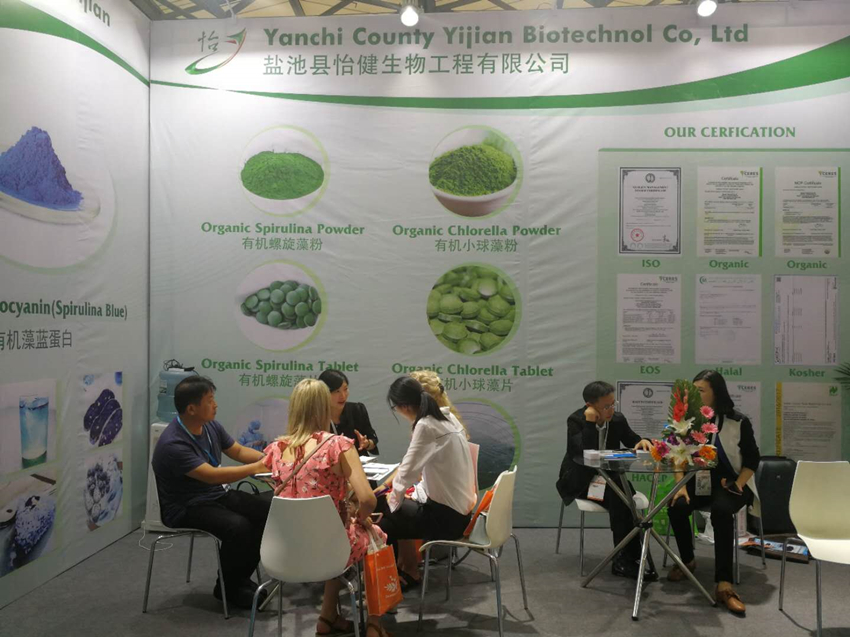 This exhibition begins in June 20th. At the three day exhibition, our company showed the important applications of Organic microalgae products in the field of healthy natural raw materials to the international raw material market, including our
Organic Spirulina Powder and Tablets
,
Organic Chlorella Powder and Tablets
. Especially for natural extracts, we showed the important value of our
Organic Phycocyanin
as a
pure natural blue pigment
material to our customers and visitors.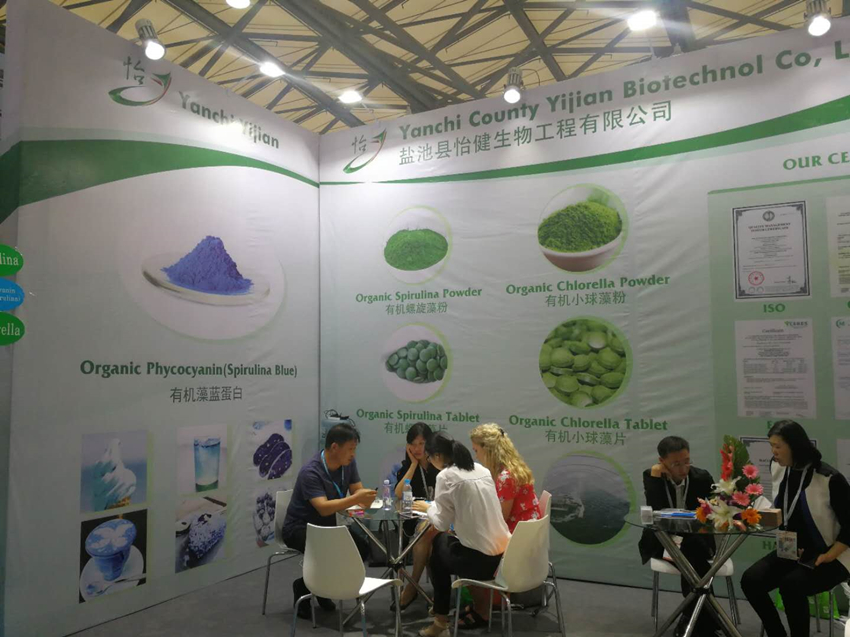 At this exhibition, our company successfully received 344 visitors from all over the world, engaged in a cooperative negotiation with 5 raw material purchasers, and obtained 3 on-site sales orders. In this exhibition, our company has achieved fruitful results.
In the field of food additives and raw ingredients,
FiAC
has become a landmark exhibition in the industry. At the same time, it converged on the quality suppliers of food ingredients, focused on the direction of functional food ingredients, and advocated health and natural ideas.