Our Kosher Certified Organic Chlorella Tablets are produced in the pure natural environment of Northwest China without any pollution and no animal contact .
The production process equipment is safe and tidy . The Chlorella Tablets produced are in line with Jewish Food Standards .
Chlorella contains a lot of chlorophyll and vitamins , and it is also an excellent food for vegetarian lovers .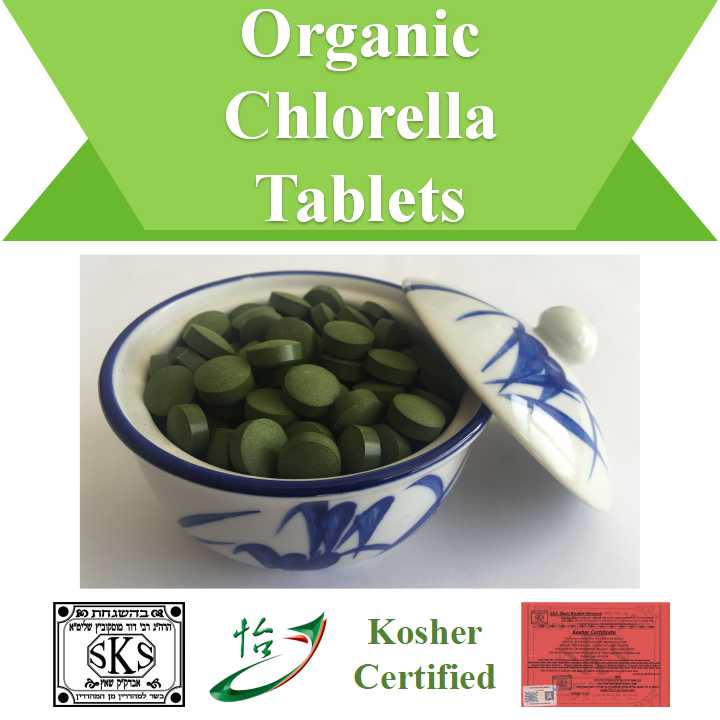 Naturland CERES certified .
EU & NOP standard ; Kosher & Halal Available .
Low heavy metals & Micro Contents , Low & Stable PAH4 Level ,
PAH4 value is less than 10 ppb .Low microorganismsNon-Irradiation ,
Non GMO , Gluten Free , Allergen Free , Pesticides Free .
Own Factory : Manufacture in northwest of China . Legitimacy , Regularity , Cultural .
Own Lab : Quality control and Product development . Strictly , Creativity , Responsibility .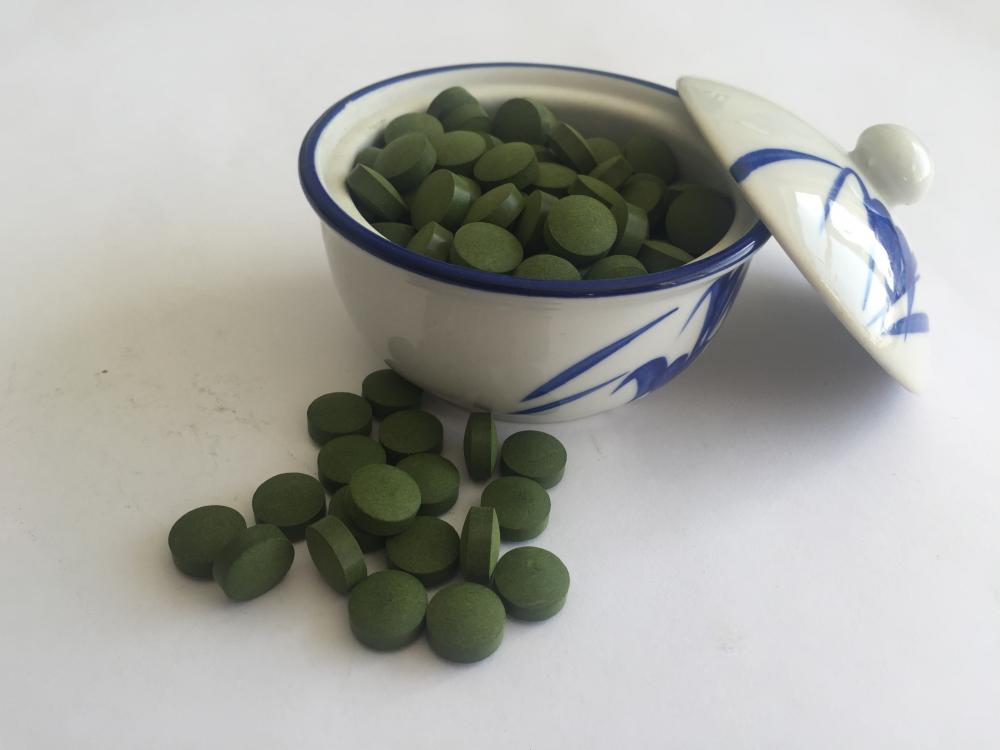 About Chlorella
Chlorella is a nutrient rich single-cell green algae, Chlorella belongs to the phylum Chlorophyta family.
It contains green photosynthetic pigments called chlorophyll-a and -b in its chloroplast, its high concentration of chlorophyll acts as a excellent heavy metal detoxifier of the blood,

Cracked Cell Wall
Chlorella`s tough exterior cellular walls are difficult to digest. It took many years of research to find a way for the human body to effectively digest it.
The substance in these walls is believed to be what surrounds heavy metals, pesticides, and other toxins and helps to remove them from the human body.

So when purchasing a Chlorella supplement make sure to buy [cracked cell wall Chlorella" because they are completely absorbable.

Heavy metal detoxification
Chlorella contains a high amount of chlorophyll which binds to heavy metals and removes them from the body, this process if called chelation.
Heavy metals such as mercury, arsenic, and lead, will remain in the body causing havoc to the immune system and destroying vital cells over time unless action is taken to remove them from the bloodstream and the body.

During the chelation process agents such as chlorophyll will bind with the heavy metals making them inert and they can be excreted without further interaction with the body.


Anti aging
Research continues to reveal that Chlorella may also slow the aging process, making you look younger.
A study published in the journal Clinical Laboratory revealed that Chlorella greatly reduces oxidative stress, that can be caused from pollution, stress and a poor diet.

The reason Chlorella is so effective at giving you younger looking skin is because it naturally increases levels of vitamin A, vitamin C and glutathione in your body which eliminates free-radicals and protects your cells.

High In Magnesium
Chlorella is a natural rich source of the mineral magnesium. Magnesium plays a role of more than 300 tasks in the body.
It is essential for maintaining normal heart function, muscle and nerve function, supporting the immune system, and keeping bones strong.
Magnesium assists in regulating blood sugar levels, supporting normal blood pressure, regulating hypertension, and is involved in converting blood sugar to energy and protein synthesis.

Antioxidant
Chlorella contains mixed carotenoids, these act as antioxidants that protect healthy cells from free radical damage.
Free radicals are unstable molecules that damage cells which causes aging by stealing electrons from cells it comes in contact with.

Antioxidants neutralize free radicals by donating one of their own electrons, and the antioxidant themselves don't become free radicals by donating an electron because they are stable in either form.
Chlorella also contains the anitoxidants: vitamin A, vitamin C, vitamin E, and selenium.
Immune System stimulation
Chlorella increases levels of the protein interferon in the body, which are usually released by cells in response to the presence of bacteria, parasites, tumor cells, and viruses.
Interferon interferes with the viral reproduction in cells, activates immune cells called macrophages, and increases the ability of any infected cells to resist infection by any new viruses.

About us
Yanchi County Yijian Biotechnol Co.,Ltd
was founded in Dec 2012 ,
by Mr. Dezhi Zhang ,
the legal representative of the company .
Company registered capital is 10 million RMB .
The main business sectors are culture , processing , internal sales , import and export trade of Organic Spirulina and organic chlorella products .
Yijian is known globally as one of the major suppliers of microalgae products across the world .
Annual production rate is 600 Mt .
Average annual sales income is around 5 million dollar .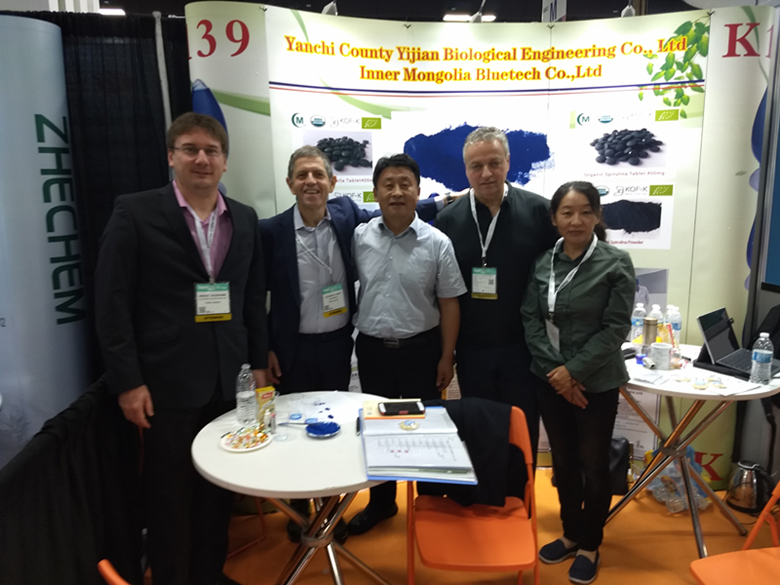 Looking for ideal Kosher Certified Organic Chlorella Tablets Manufacturer & supplier ? We have a wide selection at great prices to help you get creative. All the Kosher Certified Organic Chlorella are quality guaranteed. We are China Origin Factory of Organic Chlorella Kosher Certified. If you have any question, please feel free to contact us.
Product Categories : Organic Chlorella > Organic Chlorella Tablets