Low Heavy Metals Organic Phycocyanin is the core product of our company. It is a Natural Spirulina extract.
We have our own cultivation, production base and laboratory. This ensures that our Health Organic Spirulina Extract are controlled throughout the process.
For heavy metals and other harmful substances, we have well-equipped purification workshop and technology.
Welcome your detailed consultation.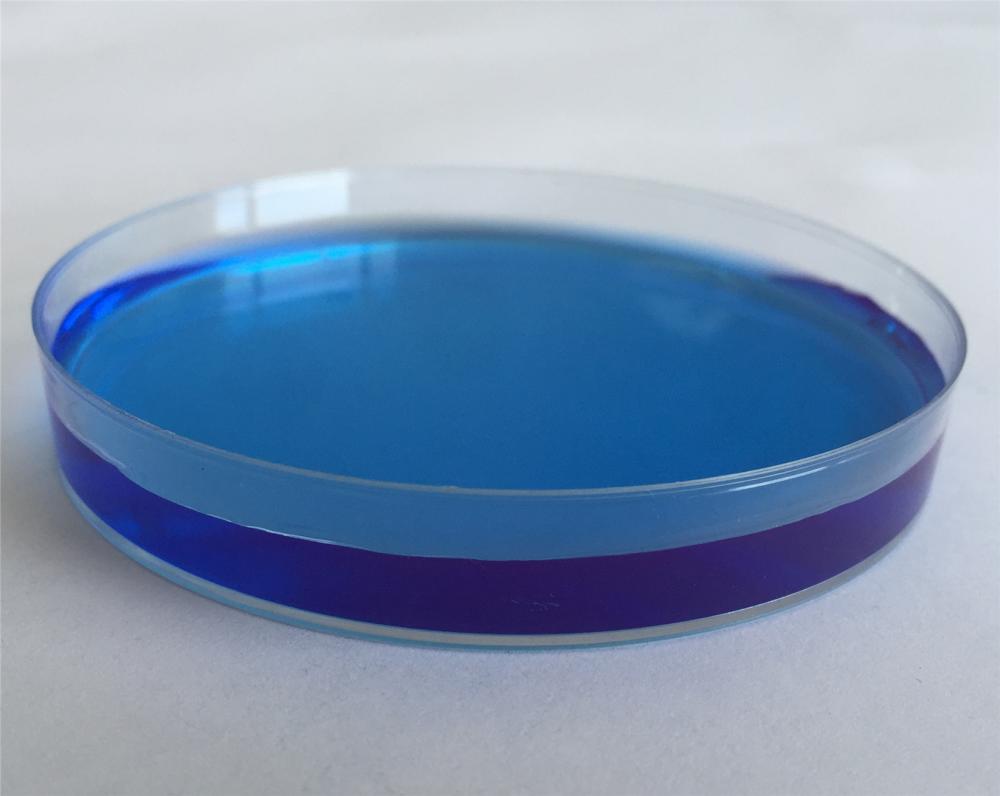 Naturland CERES certified .
EU & NOP standard ; Kosher & Halal Available .
Low heavy metals & Micro Contents , Low & Stable PAH4 Level ,
PAH4 value is less than 10 ppb .Low microorganismsNon-Irradiation ,
Non GMO , Gluten Free , Allergen Free , Pesticides Free .
Own Factory : Manufacture in northwest of China . Legitimacy , Regularity , Cultural .
Own Lab : Quality control and Product development . Strictly , Creativity , Responsibility .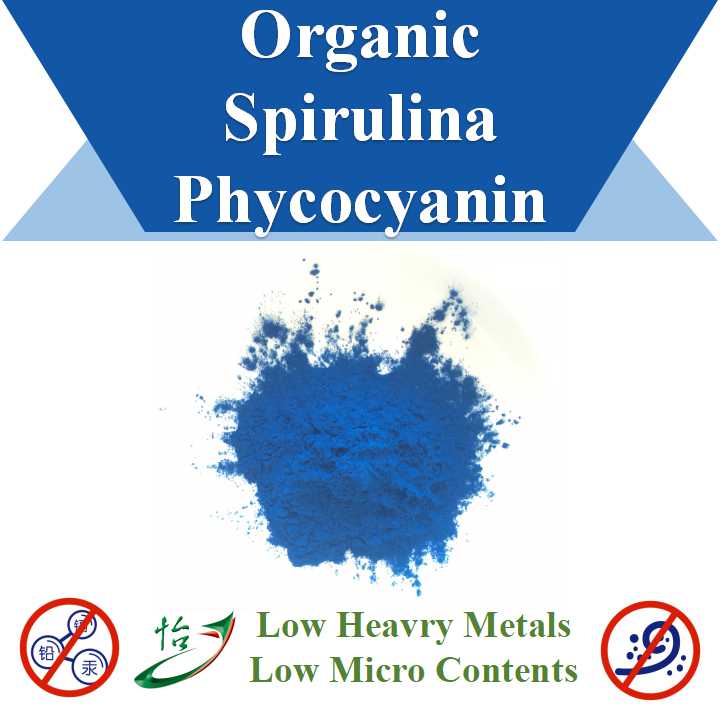 About Phycocyanin
Phycocyanin has many important applications , mainly in Natural Blue Pigment Edible , health care foods , special reagents in biochemical experiments and so on .
Applications Social of Phycocyanin:
Phycocyanin can be used in many practices , it is particularly used medicine and foods applications .
It can also be used in genetics , where it acts a tracer due to its natural fluorescence .


Medicine
There is a lot of research on phycocyanin applied to medicine in the society .
We need more technological progress and scientific research to explore the medical value of phycocyanin .

Anti-oxidation and Anti-inflammation
Phycocyanin has both anti-oxidant and anti-inflammation properties .
Peroxyl , hydroxyl , and alkoxyl radicals are all oxidants scavenged by C-PC .
C-PC , however , has a greater effect on peroxyl radicals . C-PC is a metal binding antioxidant as it prevents lipid peroxidation from occurring .
The peroxyl radicals are stabilized by the chromophore (a subunit of C-PC) . For hydroxyl radicals to be scavenged , it must be done in low light and with high C-PC levels .
Hydroxyl radicals are found at inflamed parts of the body . C-PC , being an anti-oxidant , scavenges these damage-inducing radicals , hence being an anti-inflammation agent .

Neuroprotection
Excess oxygen in the brain generates Reactive Oxygen Species (ROS) . ROS causes damages to brain neurons , leading to strokes .
C-phycocyanin scavenges hydrogen peroxide , a type of ROS species , from the inside of astrocyte , reducing oxidative stress .
Astrocytes also increase the production of growth factors like BDNF and NDF , therefore , enhance nerve regeneration .
C-PC also prevents astrogliosis and glial inflammation .

Hepatoprotection
C-phycocyanin is found to have hepatotoxicity protection .
Vadiraja et al. (1998) found an increase in the serum glutamic pyruvic transaminase (SGPT) when C-PC is treated against heptatoxins such as Carbon tetrachloride (CCl4) or R-(+)-pulegone .
C-PC protects the liver by the means of the Cytochrome-P450 system .
It can either disturb the production of menthofuran or disturb formation of α , β-unsaturated- γ-ketoaldehyde .
Both of which are key components of the cytochrome P-450 system that produced a reactive metabolite that produce toxins when it binds to liver tissues . Another possible protection mechanism by C-PC can be the scavenging of reactive metabolites (or free radicals if the cause is CCl4).

Anti-cancer
C-phycocyanin (C-PC) has anti-cancer effects . Cancer happens when cells continue to grow uncontrollably . C-PC has been found to prevent cell growth .
C-PC stops the formation of tumour before the S phase . DNA synthesis is not performed due to the tumour cell entering G0 , resulting in no tumour proliferation .
Furthermore , C-PC induces apoptosis . When cells are treated with C-PC , ROS (Radical Oxygen Species) are made .
These molecules decrease BCl-2 (regulator of apoptosis) production . Here , BCl-2 inhibits proteins called caspases . Caspases are part of the apoptosis pathway .
When BCl-2 decreases , the expression of caspases increases . As a result , apoptosis occurs .
C-PC alone is not enough to treat cancer , it needs to work other drugs to overcome the persistence nature of tumour cells .

Food
C-phycocyanin (C-PC) can be used as a natural blue food colouring .
This food colourant can only be used for low temperature prepared goods because of its inability to maintaining its blue colouring in high heats unless there is an addition of preservatives or sugars .
The type of sugar is irrelevant , C-PC is stable when there is high sugar content. Knowing so , C-PC can be used for numerous types of foods , one of which being syrups .
C-PC can be used for syrups ranging from green to blue colours . It can have different green tints by adding yellow food colourings .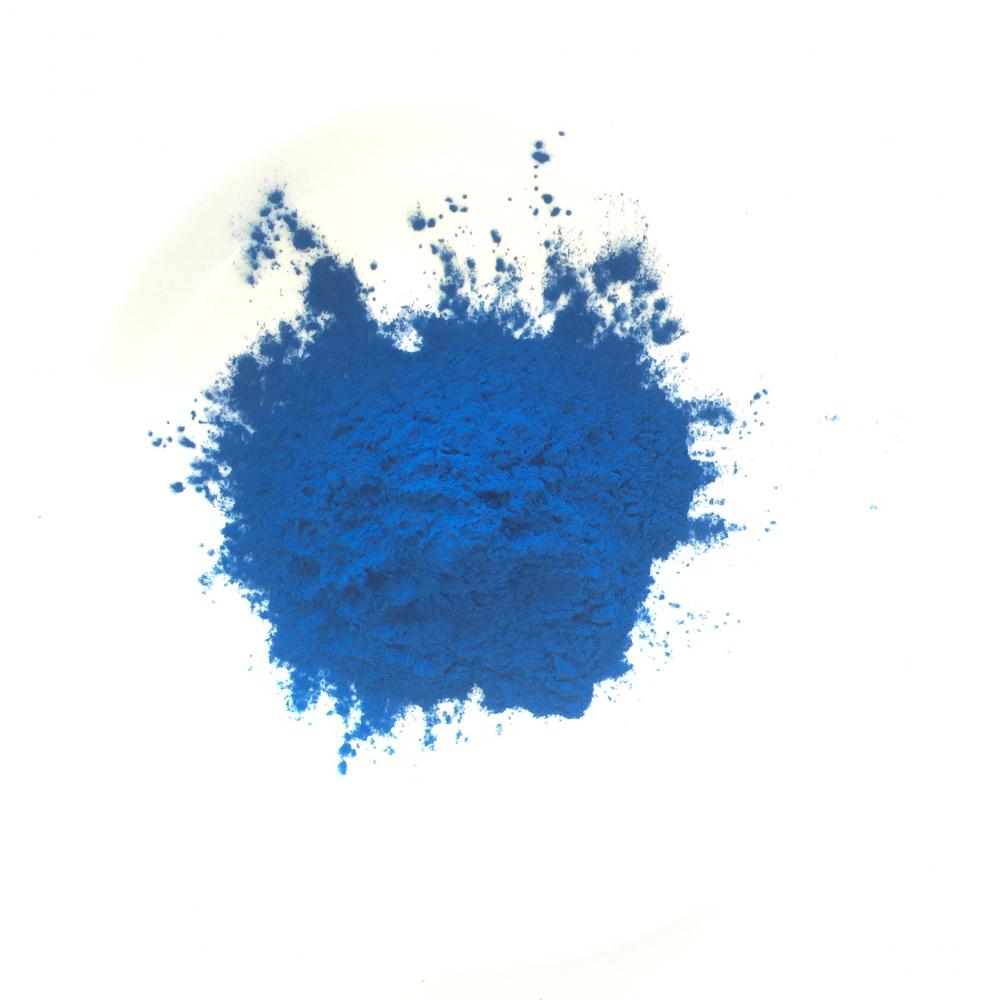 About us
Yanchi County Yijian Biotechnol Co.,Ltd
was founded in Dec 2012 ,
by Mr. Dezhi Zhang ,
the legal representative of the company .
Company registered capital is 10 million RMB .
The main business sectors are culture , processing , internal sales , import and export trade of organic spirulina and Organic Chlorella products .
Yijian is known globally as one of the major suppliers of microalgae products across the world .
Annual production rate is 600 Mt .
Average annual sales income is around 5 million dollar .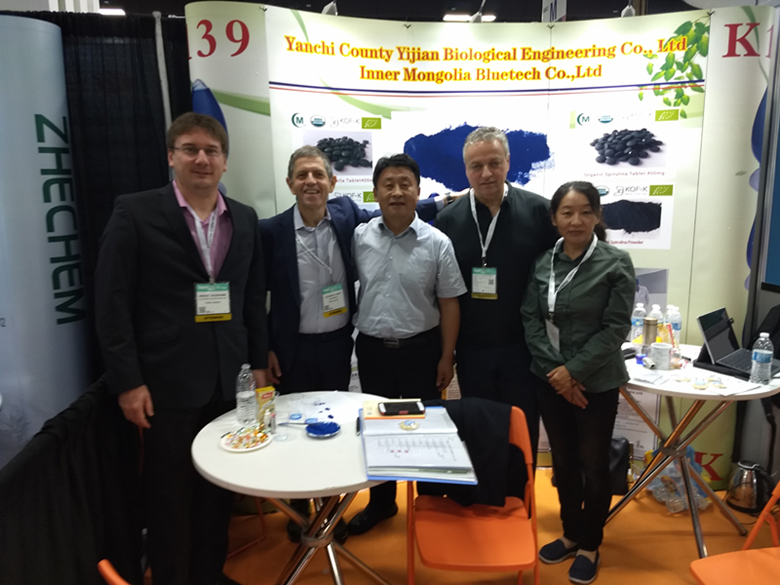 Looking for ideal Low Heavy Metals Organic Phycocyanin Manufacturer & supplier ? We have a wide selection at great prices to help you get creative. All the Micro Contents Organic Phycocyanin are quality guaranteed. We are China Origin Factory of Health Organic Spirulina Extract. If you have any question, please feel free to contact us.
Product Categories : Organic Spirulina Phycocyanin